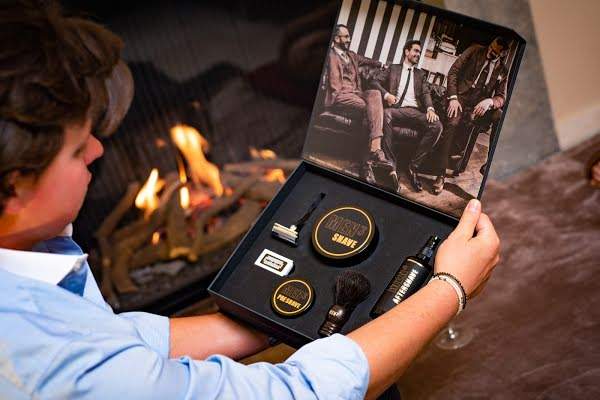 MEN³ Belevingsbox
€247.00 incl. btw*
De MEN³ Experience Box is dé "MUST HAVE" voor de hedendaagse Gentlemen. Klik hier voor het Video-Interview met Expert Barber: 'Wat zit er in de MEN³ Experience Box?'
Lady's tip:)...
Men too deserve to be spoiled & told they are handsome.
If he treats you like a Queen, treat him like a King!
Deze Ultieme Belevingsbox (Geschenkbox) voor Hem bevat:
MEN³ Pré Shave Gel
MEN³ Shaving Cream
MEN³ After Shave Balsem
MEN³ Safety Razor
MEN³ Shaving Brush
Drie dispensers met 10 scheermesjes (voor +/-5 maand dagelijks gebruik)
Categorie Men3
* Gebaseerd op verblijf in Belgium. Btw tarieven voor andere landen worden berekend aan de kassa. Prijs exclusief btw: €204.13.