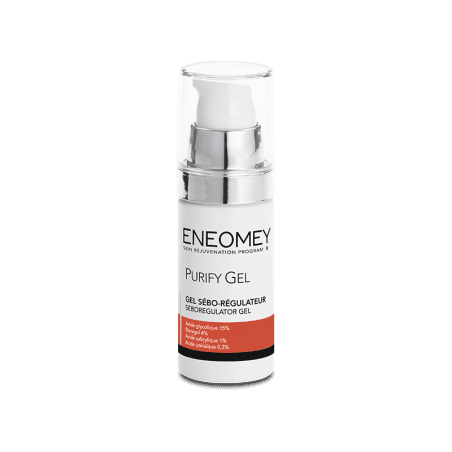 Purify Gel (50ml)
€37.99 incl. btw*
Eneomey Purify Gel corrigeert onzuiverheden, verzacht en verbetert de huidtextuur.
Actieve ingrediënten:
* Glycolzuur 15%
Gebruiksaanwijzing: 's Avonds aanbrengen na de reiniging met Soft Cleanser of Purify Cleanser. Masseer zachtjes om de absorptie te bevorderen. Voor de beste resultaten gebruikt je Purify Masque 10 een- of tweemaal per week op het gezicht.
Categorie Eneomey
* Gebaseerd op verblijf in Belgium. Btw tarieven voor andere landen worden berekend aan de kassa. Prijs exclusief btw: €31.40.